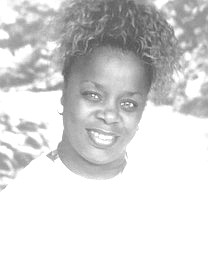 Christine Denise Duncombe
unknown - unknown
Funeral Service for the late Christine Denise Duncombe, aged 52 years, of Kings Court, Yellow Elder, will be held on Saturday, January 25th, 2020 at 10:00 a.m. at St. Cecilia's Catholic Church, Third Street, The Grove. Officiating will be Fr. Simeon Roberts, assisted by Deacon Danny Price. Interment will follow in the Catholic Cemetery, Tyler Street.
She is survived by her Two Children: Rayneice and Raymond Jr.; Two Grandchildren: Rayghen and Lance; Brother: Mario Duncombe; Two Sisters: Lorraine and Darline Duncombe; Aunts: Lenora Pratt, Eloise and Paula Deveaux; Cousins: Clayton, Ron and Charles Pratt, Kimberly Doorway, Azure Dee Pratt, Leslie Deveaux, Anthone Deveaux, Jasmine Cartwright, Vistna Williams, Shirl Deveaux, Mary Ellen Corlette and Lashanda Deveaux; other relatives and friends including: Raymond Lloyd Sr., the Miller family, Desiree Rolle, the Duncombe family, Sharon Butler and family, Gregory Mackey, Brian Mackey, Anette, Devon, Tanya Tucker and Burtha Johnson, Housekeeping Department of Princess Margaret Hospital, P.M.H. staff, the Grove community and the Yellow Elder community.
Friends may pay their last respects at Bethel Brothers Morticians & Crematorium, #44 Nassau Street on Friday from 10:00 a.m. to 6:00 p.m. and at the Church on Saturday from 9:00 a.m. until service time.