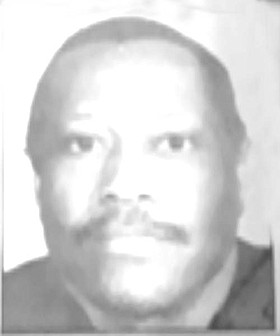 John Leslie Whylly
unknown - unknown
Memorial Service
For
The late John Leslie Whylly
 Age: 87yrs 
Of Regency Park will be held 12:00 Noon on Friday, 6th March 2020 at Epiphany Methodist Church Pride Estate #3. Rev. Frederick E. Kelly J.P will Officiate, Assisted by Min. T. RiCardo Whylly. Interment will take place in New York, NewYork, U.S.A.  Cremation has taken place. 
He is survived by His Wife: Deloris Whylly; His children: Dornell Whylly-Albury (Roland), John Whylly Thompson (Ruth), Paul Leslie Whylly, Leslie Whylly (Camille), Marsha Elliott, Arnett Fisher, Andrew Iffil, Latisha Sands. Grand Children: Donathan Whylly, Deangelo Whylly, Selando Thompson (Angelique), Latia Thompson, Anthoni, Allyson, Kalya Whylly & Keyla Cox (NY New York); Great- Grand Child: Daniell Dornell Whylly; Nephews and Nices, Grand and Great-Grand Children: Traver Whylly (Otalia, Travanni and Joshua); Brothers: Jeffery James Whylly - deceases (Nadine, Lisa, Jevott, Marco, Jeffery Keva, Augustus, Cita); James Kerr (Wenzel Kerr, Beatrice Davis, Elizabeth Newbold-Parks, Princess Gaitor-Lubin); Grand- Aunt: Emerald Johnson; The Children of The Late: Thomas Whylly Sr; (Allen, Carmel, Anna, Dora, Glendena, Bristol, Galtis, Thomas Jr -deceased); Milton Whylly(Bannerman Town, Eleuthera) Florence Pearlean Whylly); Sonny Whylly (Jenson Beach, Florida) Lucinda, Marita, Francis, Robert-John, Cardinal, Willis); Elizabeth "Finnie" Whylly McKenzie (Rock Sound Eleuthera) Rachel Goodman-Pople, Cynthia Babbs, Sarah Pyfrom); Loretta "Lottie" Whylly (Irene, Tabetha Deveaux ); Special Friends: Gordon Humes (Nassau, Bahamas); Daphne Seaton- (Bronx, New York); Glory Morrison (N.Y., New York);Mariam Thompson (Deep Creek, Eleuthera); Other Family and Friends: The Doctors and Nurse of the Geriatric Home for Senior Citizens, Nurse Princess Boston, Evangelist Angela Lockhart, Chaplain; Pastor Stephen Duncombe, Chaplain; Theresa Albury-Fairweather, Ken Butler, Pam Kerr & Tony Kerr, The McKinney family, Mackey family, Thurston, Strachan, Smith, McDonald families, The McKenzie, Rolle, Douglas families, The Bahamian American Association Inc. NY, Union Village Family, Woods Alley Family, South Eleuthera family, New York family and Florida family.
Serviced by The Rock of Ages Funeral Chapel.