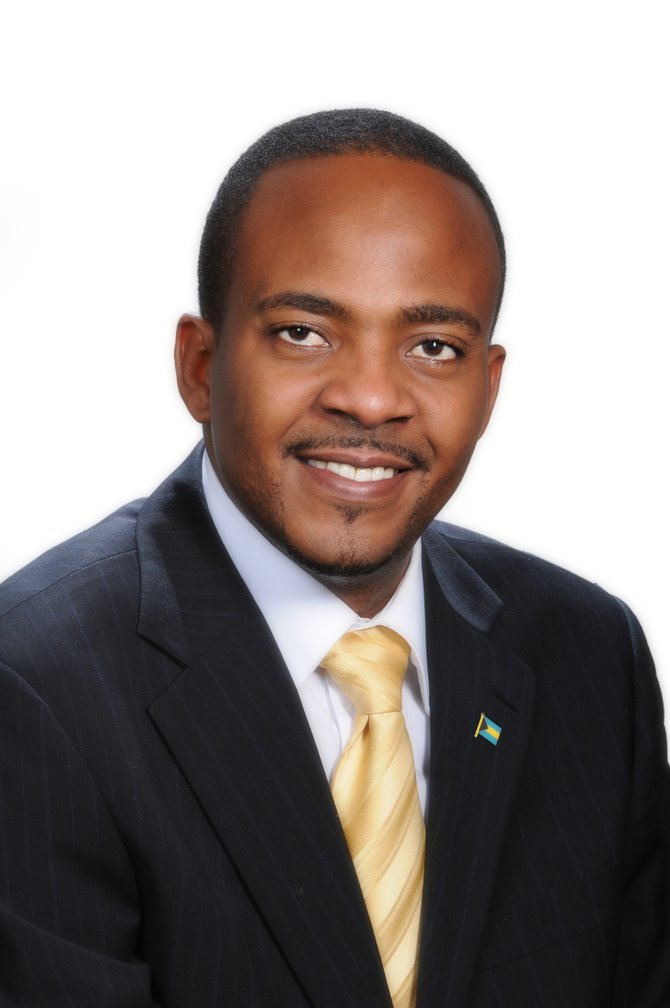 Dion Smith
Stories this photo appears in:

NASSAU Village MP Dion Smith yesterday said a police investigation has been launched into "erroneous" allegations circulating on social media that he had to be "taken down" from the Paradise Island Bridge over the weekend so he wouldn't commit suicide.

NASSAU Village MP Dion Smith said he will launch a new crime fighting initiative in his constituency, days after a young man was shot multiple times and killed in the area last Sunday.

NASSAU Village Member of Parliament Dion Smith said he has a problem when young politicians are ridiculed by older members of their party for speaking their mind on certain issues, particularly when they are doing so in a respectful manner and for the betterment of the country. 
IN the House of Assembly yesterday PLP MP Dion Smith told the Christie administration that his constituents in "frighteningly" poor Nassau Village complain of not being able to "feel" the government.

THE actions of FNM leader Dr Hubert Minnis and opposition MPs yesterday were deemed "unfortunate" by Deputy Speaker of the House of Assembly Dion Smith.

SEVERAL political insiders and members of the public warned Tribune journalists to "be careful" yesterday because of how certain sections of the PLP have reacted to the ongoing Dion Smith story.

FIRST off, let me say I'm not about to join those calling for Dion Smith's head, or those defending the embattled Deputy Speaker.

AGENTS of the Progressive Liberal Party have sought to use harassment and intimidation to influence The Tribune's coverage of the claims against Deputy House Speaker Dion Smith.

THE PLP has sought to use personal attacks in an effort to deflect attention from the serious allegations against Deputy House Speaker Dion Smith, the opposition charged yesterday.

DEPUTY House Speaker Dion Smith was allegedly involved in an argument that led to a security guard being assaulted, it was claimed in a document filed in the Supreme Court yesterday.

A few weeks ago, Prime Minister Hubert Ingraham personally distributed the Free National Movement (FNM) manifesto to each of the 38 FNM candidates on stage at a mass rally. He wanted everyone to have a manifesto in

Smith sets out issues facing nassau village PLP candidate for Nassau Village Dion Smith assured supporters that if elected, he will immediately set about addressing their concerns. Opening his constituency office on Saturday night, Mr Smith told the crow