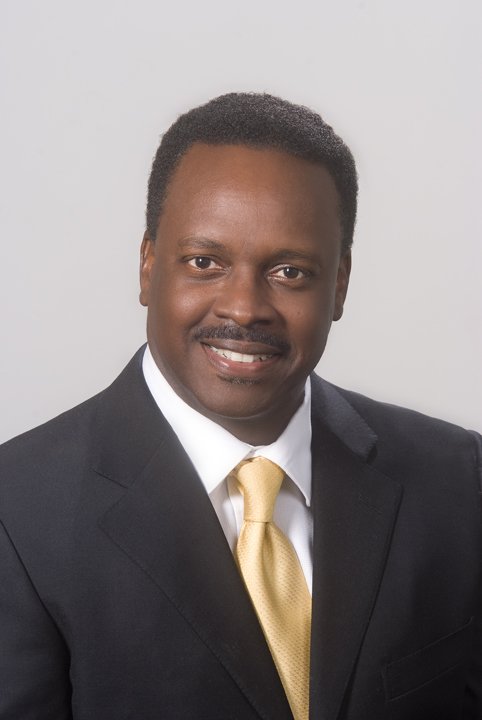 Minister of youth, sports and culture, Dr. Daniel Johnson.
Stories this photo appears in:

Another new target date has been set for the much maligned National Sports Academy Programme.

AS members of parliament debated the 2015/2016 budget in the House of Assembly, Minister of Youth, Sports and Culture Dr Daniel Johnson outlined the various ways local sports will benefit from the plan.

Accolades continue to pour in for the dynamic trio of Bahamian teenagers recently chosen in the 2014 Major League Baseball Draft.

BASED on the success of the inaugural edition of the IAAF World Relays, a successful role as hosts could create new opportunities for the Bahamas in the track and field arena.

THE new Thomas A Robinson National Stadium, with its aqua colour lined in white on the chevron surface, is now fully certified, just in the nick of time for the hosting of the inaugural International Amateur Athletic Federation (IAAF) World Relays Bahamas this weekend.

YOUTH, Sports and Culture Minister Daniel Johnson will table a National Youth Policy Bill in the House of Assembly next month.

WITHIN the first month of the new year, the Bahamas has already taken part in three major initiatives, which sets the tone for what the Minister of Youth, Sports and Culture expects to be a "breakout year" for sports tourism.

WHILE the development of infrastructure dominated much of his contribution to the 2013/14 Budget debate, Minister of Youth, Sports and Culture Dr Daniel Johnson also outlined several areas of sport which will be impacted under his ministry's portfolio.

LONDON, England — Minister of Youth, Sports and Culture Dr Daniel Johnson was smiling from ear to ear as he sat in the Aquatics Centre to watch the fantastic opening performance from swimmer Arianna Vanderpool-Wallace on Wednesday morning.

THE government will extend the holiday Junkanoo parade this year to unveil "12 days of Christmas", Minister of Youth Sports and Culture Danny Johnson said yesterday. This year end marks the 25th anniversary of the junior Junkanoo

The official bid has been placed and now the Bahamas will await the decision from the international governing body for track and field as i
WITH the tremendous success that they have achieved in recent times despite not having the proper facilities, Dr Daniel Johnson said they will be the first recipients of his Ministry of Youth, Sports and Culture's sports revitalization programme.

SINCE taking office last week, Minister Daniel Johnson has had the opportunity to meet with the staff and outline plans for the Ministry of Youth, Sports and Culture.

THERE'S an old adage that you should never judge a book by its cover. The 'his story' or 'history' of the new Minister of Youth, Sports and Culture Dr Daniel Johnson is definitely one of tho