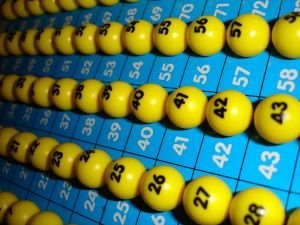 Stories this photo appears in:

THE head of the country's largest web shop chain has confirmed that the government's decision to extend the deadline for web shops to submit their bids for licences was due to a "discrepancy on the back taxes and the interpretation of what turnover is".

THE GOVERNMENT has reached a substantial agreement with stakeholders over the revised Gaming bill, State Minister for Legal Affairs Damian Gomez said yesterday.

THE Bahamas Chamber of Commerce and Employers Confederation does not support the taxation of web shops as an alternative form of raising revenue, CEO Edison Sumner said yesterday.

ISLAND Luck CEO Sebas Bastian yesterday charged that he would not "cop out" on the gaming industry as he felt ownership belonged in the "hands of Bahamian people".

THE web shop industry is arguing that the sector's "development of technology and business methods" have taken it outside the regulatory purview of the Lotteries & Gaming Act.

A WEB shop operator yesterday alleged that his suppliers and employees fear "their commercial interests will be harmed" if the Government shuts his business down, disclosing that the company pays $36,000 per month in rent to various landlords and $21,000 to Cable Bahamas for Internet services.

WEB SHOP workers fear for their jobs if the numbers racket is made legal.