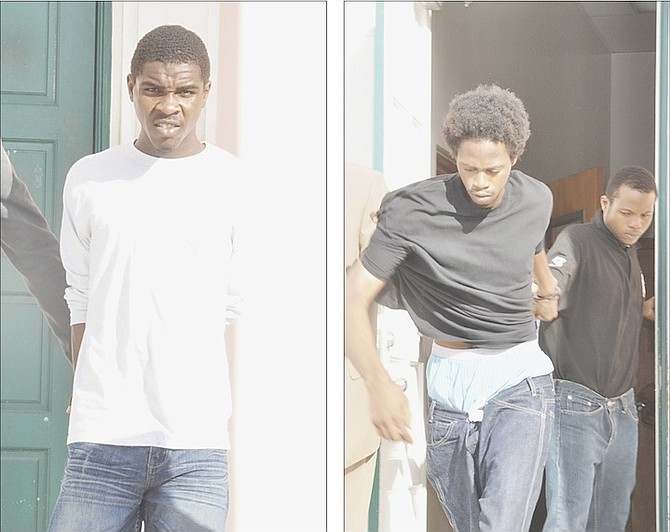 FROM LEFT: Hudson Roberts, one of eight people charged in connection with a stolen vehicle ring on Grand Bahama. Ethan Duncombe and Deijon Cox were also charged.
Stories this photo appears in:
EIGHT people, including two women – one a young mother of a two-month-old infant - were charged in the Freeport Magistrate's Court yesterday in connection with several car thefts in the area.