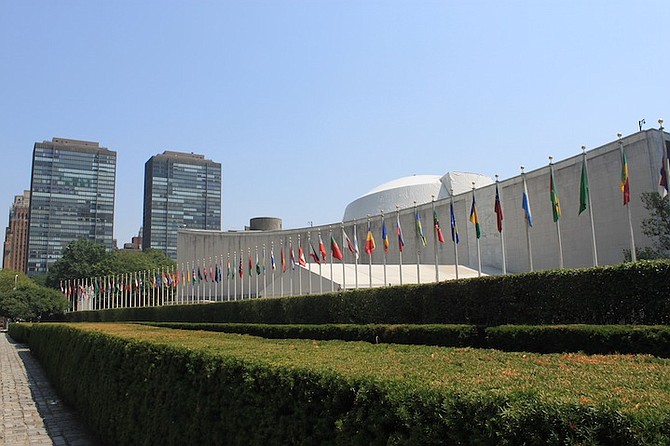 The United Nations headquarters in New York.
Stories this photo appears in:

THE government's decision to resume deportation of undocumented migrants was "painstaking", but came only after careful analysis at a time deemed appropriately humane and necessary, according to the Ministry of Foreign Affairs.

The Economic Empowerment Zone programme launched in the Over-the-Hill community seems to be going nowhere fast with only 17 applications for concessions. It is perplexing that this was presented as a poverty alleviation initiative given its emphasis on businesses rather than households, individuals and vulnerable communities.

LOCAL pastors have raised concerns over the position The Bahamas is set to take on a United Nations resolution today on the protection against violence and discrimination based on sexual orientation and gender identity.