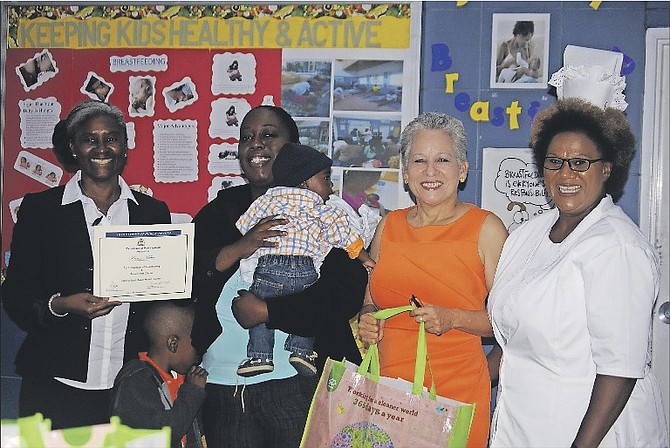 Karen Miller (second from left), who completed the course for the sake of her two sons, attends the breastfeeding graduation ceremony. Also pictured are Minister of Transport of Aviation Glenys Hanna-Martin (second from right) and members of the BNBA.

Stories this photo appears in:

The Bahamas National Breastfeeding Association closed out its year of activities with a Breastfeeding and Parent Craft graduation ceremony, where mothers were honoured for completing weeks of training to help them become better parents.