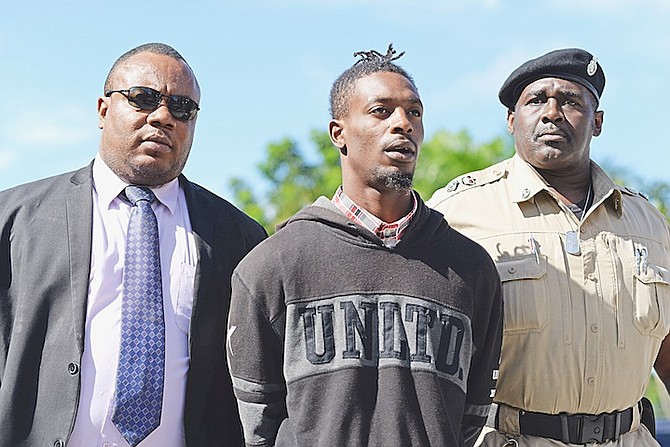 Lamar Albury, pictured at an earlier court appearance, has been found not guilty of the December 19, 2015, murder of Devince Smith. Photo: Shawn Hanna/Tribune Staff
Stories this photo appears in:

Convicted of manslaughter by provocation
LAMAR Albury cursed in the Supreme Court yesterday within moments of a jury returning a 10-2 guilty verdict for manslaughter by provocation concerning the 33 stab wounds he inflicted on a banker he claimed had made a sexual pass at him.

TWO men made initial appearances in Magistrate's Court yesterday afternoon separately charged in connection with two murders.