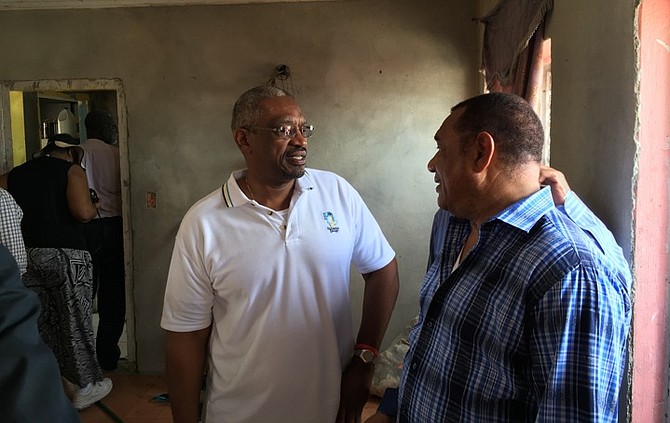 Standing in a damaged home in Lowe Sound, North Andros, Dr Hubert Minnis and Prime Minister Perry Christie share concerns over the massive destruction caused by Hurricane Matthew during an assessment trip on Saturday. Photo: NEMA
Stories this photo appears in:

Latest on school openings.

FREE National Movement Leader Dr Hubert Minnis has called on the Christie administration to declare all of the areas devastated by Hurricane Matthew "disaster areas", insisting that the move should be paired with robust exigency orders and extensive rate cuts by financial institutions and private business to "help rebuild the country and keep Bahamians safe".