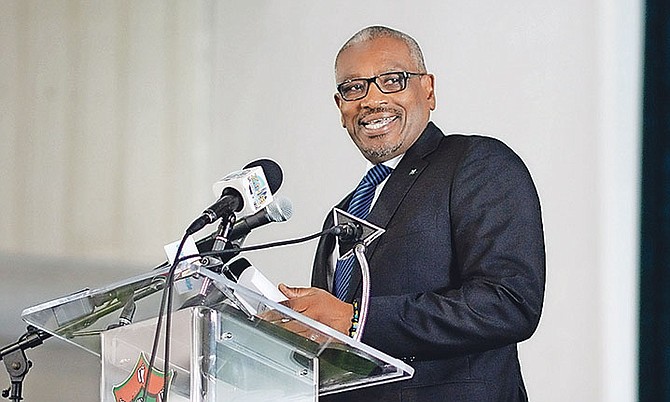 Prime Minister Dr Hubert Minnis.
Stories this photo appears in:

Never mind the naysayers. The progressive spirit behind the Commercial Enterprises Bill (CEB) is exactly what our stagnant, suffocating economy needs right now.

PRIME Minister Dr Hubert Minnis yesterday blamed the former Progressive Liberal Party's "lacklustre and late-again approach" for The Bahamas' financial services industry's near-blacklisting by the European Union as the government passed three pieces of legislation allowing the country to meet international standards.

GENTRIFICATION, fraud and conflicts-of-interests are threats to the government's inner-city tax-free zone plan that experts are aiming to create safeguards against before the policy's rollout next year, Dr Nicola Virgill-Rolle, head of the Economic Planning Unit in the Office of the Prime Minister, said yesterday.