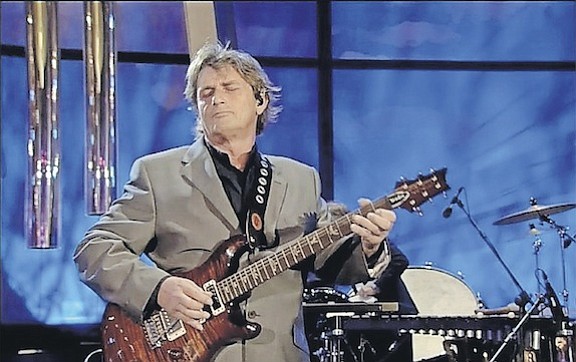 Mike Oldfield playing his guitar in front of actual tubular bells at the opening of the 2012 London Olympics.
Stories this photo appears in:

He has sold more than 20 million records worldwide and won numerous awards. His move to the Bahamas was supposed to signal his retirement, but the composer of the famous "Exorcist" theme tells Cara Hunt how the beautiful island surroundings have reignited his creative passion, how Rose Island almost cost him his Olympics call and about the mysteries of Nassau traffic.