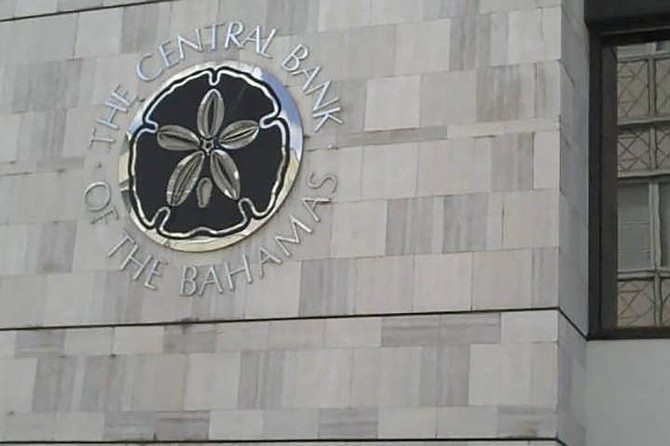 Central Bank of the Bahamas.
Stories this photo appears in:

The Central Bank is proposing to ban its licensees from dealing with "anonymous" crypto currency assets, with 84 percent of local institutions saying they have no desire to enter this space.The regulator, unveiling a "discussion paper" on proposals f

The Bahamas' national debt was just short of the $8bn mark at end-June, although its growth rate slowed significantly in a second quarter known for generating strong economic activity.The Central Bank of The Bahamas' just-released report for the thre

SOME local clearing banks have agreed to lower various banking administrative fees and consider changes to cheque cashing procedures following discussions with the government and other officials, Labour Minister Dion Foulkes said yesterday.

Bahamian banks have increased fees for cross-border transactions by as much as 186 per cent over the last five years, due to growing pressure on their international ties.

An "horrendous" $234 million was added to the Government's fiscal deficit during the May 10 general election quarter, Central Bank data released yesterday reveals.