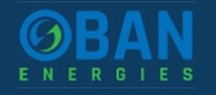 Stories this photo appears in:

AS negotiations between the government and Oban Energies continue for a more environmentally-friendly and sustainable development, a source close to the project says that Oban officials remain confident and committed to the project.

THE government is still in good faith talks with the principals of Oban Energies over a proposed oil refinery in Grand Bahama and such discussions will continue until the Heads of Agreement can be amended to the satisfaction of the Minnis administration.

GOVERNMENT officials expect this week to receive a technical report on the proposed Oban Energies deal for Grand Bahama, The Tribune was told yesterday.

THE Cabinet sub-committee examining the Oban Energies project will receive a key technical report this week, Labour Minister Dion Foulkes said yesterday."We are awaiting the report from our technical committee which is chaired by our Mrs Carol Young

IN the face of continued criticism and public push back over its proposed development, Oban Energies yesterday touted the benefits the project would bring to Grand Bahama, revealing 200 homes will be constructed "as an incentive" for Bahamian staff members.