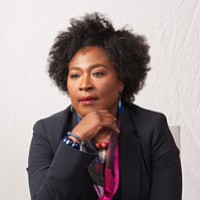 Dr. Desiree Cox, MD, PhD
Stories this photo appears in:

Longevity. Not your concern if you're in your 20s right? Wrong. Living to 120 or 150 years old. Sounds absurd at best, or an obsession for the top one percent of the population, right? Wrong again. What if we thought of longevity (and preventing ageing) as living younger, longer and better?

You can't fit a square peg in a round hole, the old saying goes. The same is true for new ideas.

'Everybody is a Genius,' said Albert Einstein. 'But if you judge a fish by its ability to climb a tree, it will live its whole life believing that it is stupid.' This week, millions of students all over the world will be returning to classes to rece

Meet Maureen. Maureen is a single mother. She teaches at a public school in Nassau but her true calling is church mission work. Like 70 percent of Bahamians Maureen has doesn't have health insurance. She was sharing about her situation at Church outreach seminar in Atlanta, Georgia.

Picture this: you have just been in a car accident. You're lying on a gurney in the ambulance, sirens blaring as they rush you to the hospital. There's a family member in the ambulance who's grasping your hand, terrified. The paramedic asks: "Are you allergic to any medications? Has anyone in your family ever had a bad reaction to their medicine? Have you ever had trouble with anaesthesia?" He's looking at you and glancing at the family member as he asks. What do you say? Can your family member answer his questions?