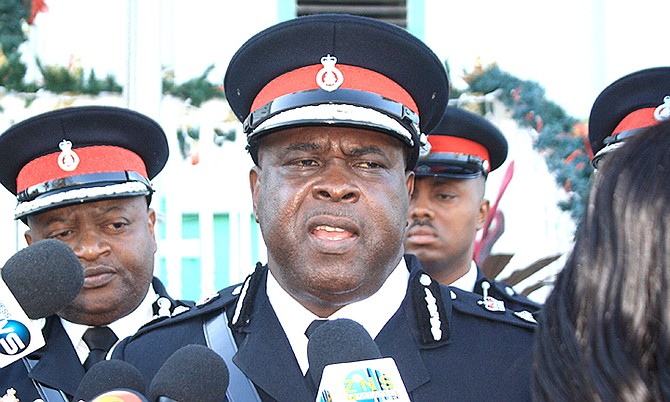 Commissioner of Police Anthony Ferguson speaks yesterday. Photo: Koy Martin
Stories this photo appears in:

AS we approach the thick of holiday season and goodwill abounds, the Bahamian people take pause to share in the season of giving with their loved ones. Despite the challenging moments on the political front, a year ending means another begins. To that end, as we are creatures of hope, we must recognise through the toughest of times there is still much to be thankful for and to look forward to.

AFTER three double homicides in as many weeks, Commissioner of Police Anthony Ferguson issued a blunt warning to Bahamians yesterday: "Be careful with the company you keep."