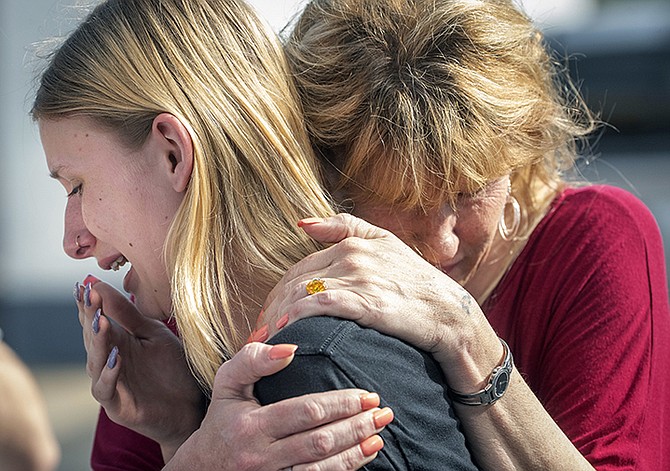 Santa Fe High School student Dakota Shrader is comforted by her mother Susan Davidson following the shooting at the school on Friday. Shrader said her friend was shot in the incident. (Stuart Villanueva/The Galveston County Daily News via AP)
Stories this photo appears in:

SANTA FE, Texas (AP) — A 17-year-old carrying a shotgun and a revolver opened fire at a Houston-area high school Friday, killing 10 people, most of them students, authorities said. It was the nation's deadliest such attack since the massacre in Florida that gave rise to a campaign by teens for gun control.