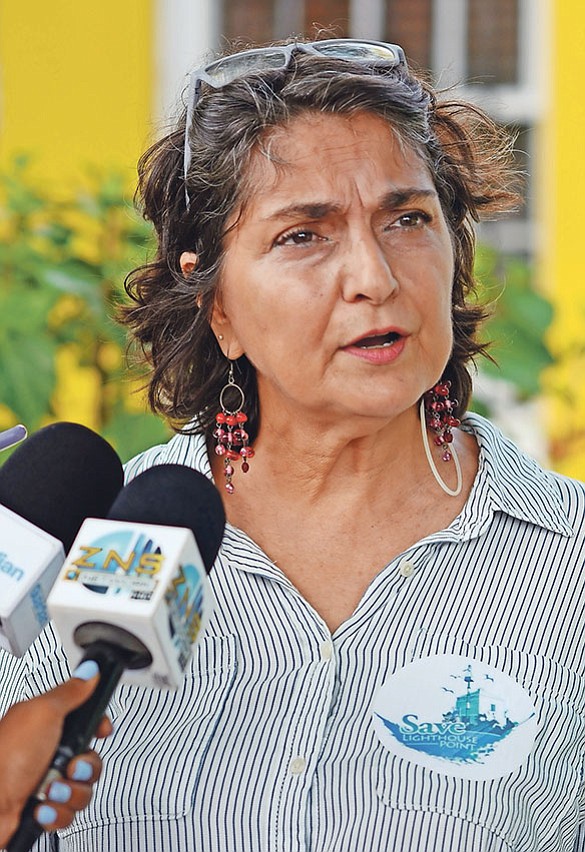 Sam Duncombe
Stories this photo appears in:

The government's renewed pledge to crack down on cruise ship dumping in Bahamian waters was yesterday branded by an environmental activist as "more hot air until we see some real action".

A well-known environmentalist has slammed as "quite absurd" how solar and renewable energy penetration in this nation has been stymied, stating: "Look where it's gotten us".​​

A US federal judge has rejected a Bahamian environmentalist's motion to be identified as a victim in proceedings against Carnival Corporation.

A LOCAL environmentalist is working to be identified as a victim in ongoing pollution proceedings against Carnival Corporation in a US court.
An environmentalist is questioning whether the proposed $580m south Abaco resort project is another sign that the Government is "intentionally targeting the national parks" for development.

AN environmental activist yesterday accused the government of being "duplicitous" for extending oil exploration licences at the same time it is promoting renewable energy use.

REEARTH President Sam Duncombe has condemned a recent Public Domain survey which found that more than 60 percent of Bahamians said they "very much" or "somewhat" support Disney Cruise Lines' proposal for Lighthouse Point, calling those results "magically skewed".

An environmental activist yesterday said she had "not bought the fairytale" on Disney's plans for Lighthouse Point, and urged it to "compromise" by using an existing cruise port.Sam Duncombe, reEarth's president, told Tribune Business that using the