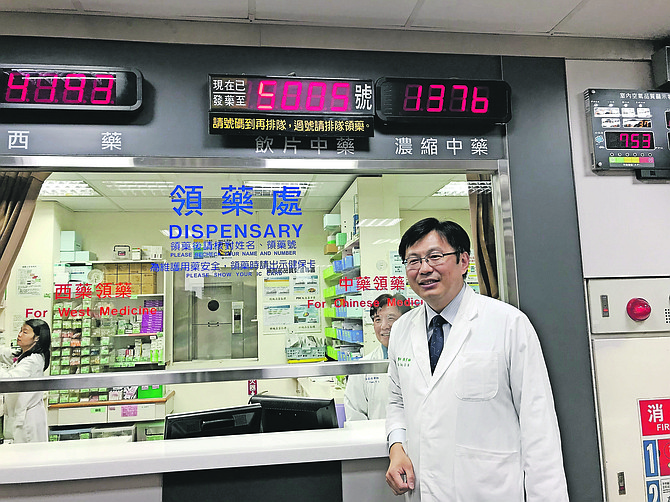 A PHARMACY counter at China Medical University Hospital. Clinical trials for cancer therapy in partnership with the University of Illinois have shown a 31 percent mortality rate in cancer patients opting for integrated treatment combining Chinese herbal medicine and Western medicine.
Photo: Ava Turnquest
Stories this photo appears in:

"At this moment it's not possible for us to go into the Bahamas," conceded Dr Timothy Hsiang, Secretary General of Taiwan's International Cooperation and Development Fund (ICDF).