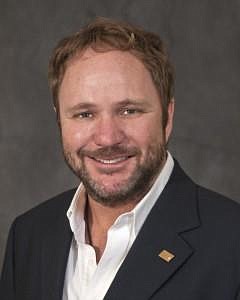 John Christie
Stories this photo appears in:

Senior realtors yesterday backed a Supreme Court judge's call to reform the "antiquated" Condominium Act because "everything gets thrown off" in a sale by the slightest error in unit size.

A prominent realtor has revealed his firm is enjoying "the best year in our 99-year history" with the high-end Bahamian property market "going gangbusters" following its post-COVID lockdown emergence.

A prominent realtor yesterday warned that Democratic control of both houses in the US Congress could hit The Bahamas' post-COVID recovery if the party moves to push through steep tax hikes.

Leading realtors yesterday urged the government not to "break the economy" as they warned that the mandatory 14-day quarantine facing all visitors will bring the international market to a halt.John Christie, HG Christie's president and managing broke

A "lifeline for the Bahamian tourism economy" has suffered the "biggest hit" possible as a result of the government's border closure for US commercial transportation, a top realtor warned yesterday. John Christie, HG Christie's president and managin

A prominent realtor yesterday urged the Government to slash the tax rate on property sales by 50 percent and "cut all the red tape" to stimulate "real money" inflows to The Bahamas.

Realtors yesterday backed the IMF's call for the creation of a Bahamian real estate price index but warned it "will take a lot of work" to obtain the necessary information.