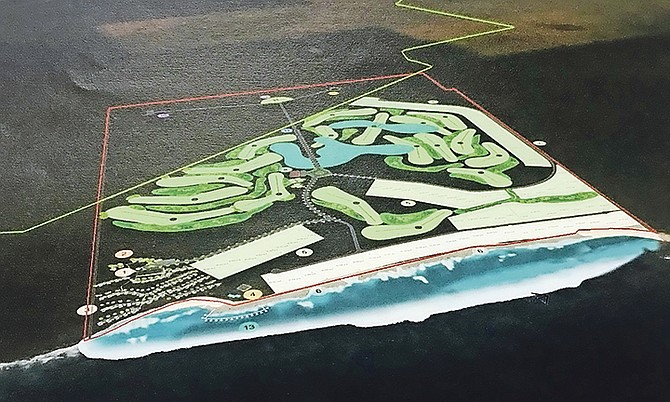 An artist's impression of the site in South Abaco.
Stories this photo appears in:

The Government has been urged to reject the proposed $580m South Abaco mixed-use resort project due to "tremendous concerns" over its "financial viability and environmental impact".

An Abaco realtor yesterday queried why the Government was "reinventing the wheel" with new multi-million dollar resort projects when existing ones were for sale at a fraction of these sums.

A $580m mixed-use South Abaco resort investment is pledging to create 600 full-time jobs and inject $2bn into the area's struggling economy during its first 10 years in operation.