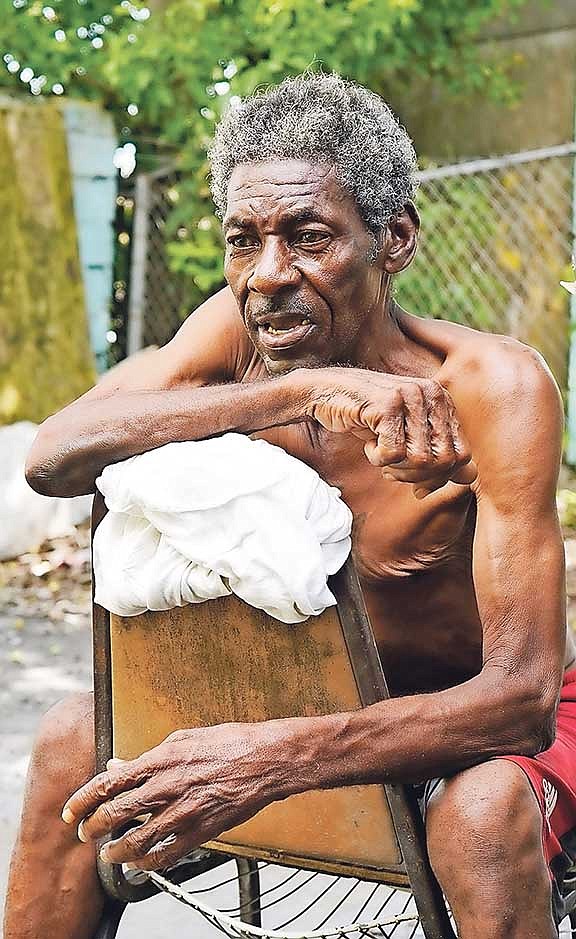 Lambert Arnette from Bain & Grants Town Constituency, just behind him is his outside toilet that is no longer in use. He is forced to walk to his daughter's house to use the bathroom.
Photo: Terrel W. Carey Sr/Tribune Staff
Stories this photo appears in:

CRYSTAL Miller is a 30-year-old mother-of-two. In this modern Bahamas of luxury resorts shares and affluent tourists she, like many other ordinary people, still has to use two outside toilets along with five people at her home in Centreville.