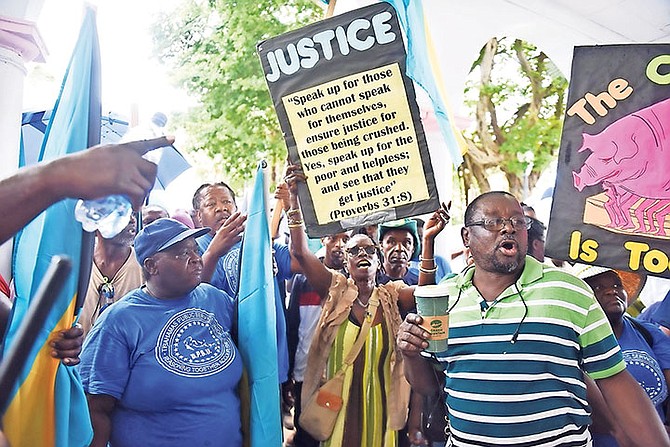 Hundreds of social service workers marched to Rawson Square to protest for higher wages yesterday. Photo: Shawn Hanna/Tribune Staff
Stories this photo appears in:

HUNDREDS of civil servants stormed Bay Street yesterday to protest for higher wages and to negotiate their outstanding industrial agreement.

The Government must explain why it is "in such dire financial straits" that it cannot meet public sector worker demands, trade union leaders warned yesterday.