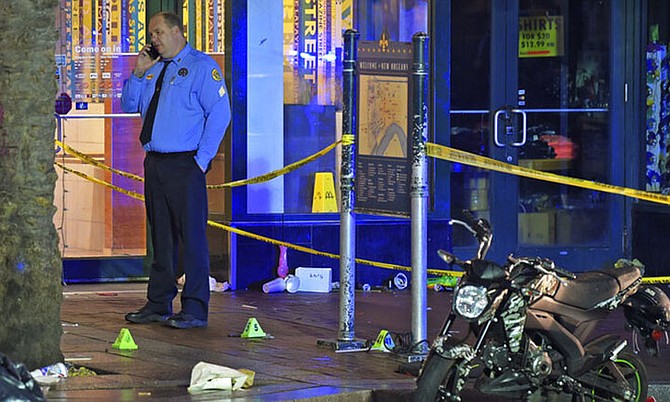 New Orleans police investigate a shooting on Sunday where 10 people are understood to have been wounded. (Max Becherer/The Times-Picayune/The New Orleans Advocate via AP)
Stories this photo appears in:

AS we approach the holiday season, many Bahamians have been travelling to the United States to celebrate Thanksgiving and partake in the Black Friday sales – with more likely to travel for Christmas to see family. But as our fellow countrymen and women embark on these trips, should the government consider issuing a warning to beware of gun violence in the US? Certainly, it is something that we should, at the very least, have a discussion about?