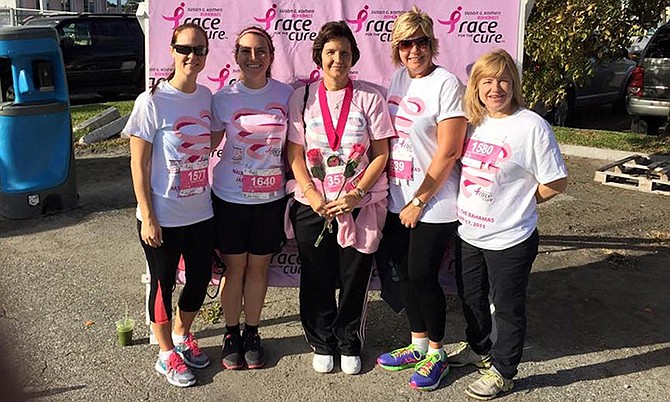 Helen Pinder (centre; holding the flowers) takes part in the 2015 Susan G Komen Race for the Cure.
Stories this photo appears in:

It's been just a little over two months since Helen Pinder, the matriarch of Pinder's Customs Brokerage Ltd, lost her battle with breast cancer. Now, more than half of the staff at her company, along with their family members, will take part in a local cancer run this month in her memory – continuing a tradition she started five years ago.