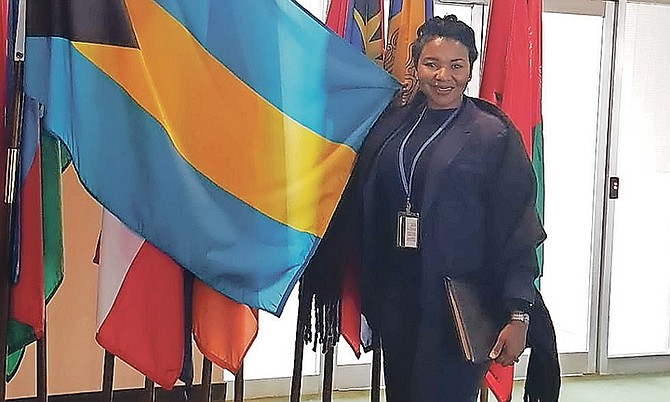 Felicia at the Commission on the Status of Women, United Nations headquarters, New York City.
Stories this photo appears in:

When Felicia was just 16-years-old, she gave birth to a beautiful baby girl. She knew she was too young and that life would never be the same. She was born in a two-parent home and she considered her life stable until the age of 10, when her parents got divorced.