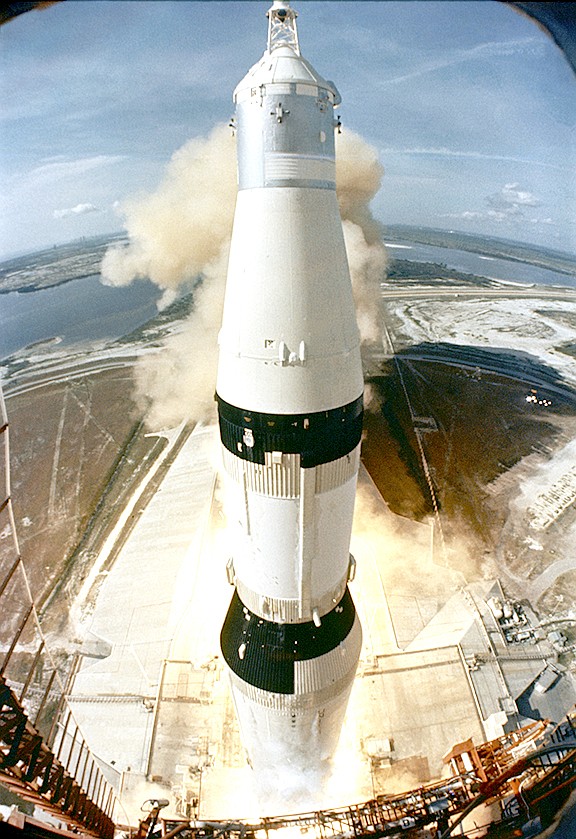 THE 363-feet Saturn V rocket carrying the Apollo 11 crew, launches from Pad A, Launch Complex 39, at the Kennedy Space Center in Florida. (NASA via AP)
Stories this photo appears in:

Much of the technology common in daily life today originates from the drive to put a human being on the Moon. This effort reached its pinnacle when Neil Armstrong stepped off the Eagle landing module onto the lunar surface 50 years ago.