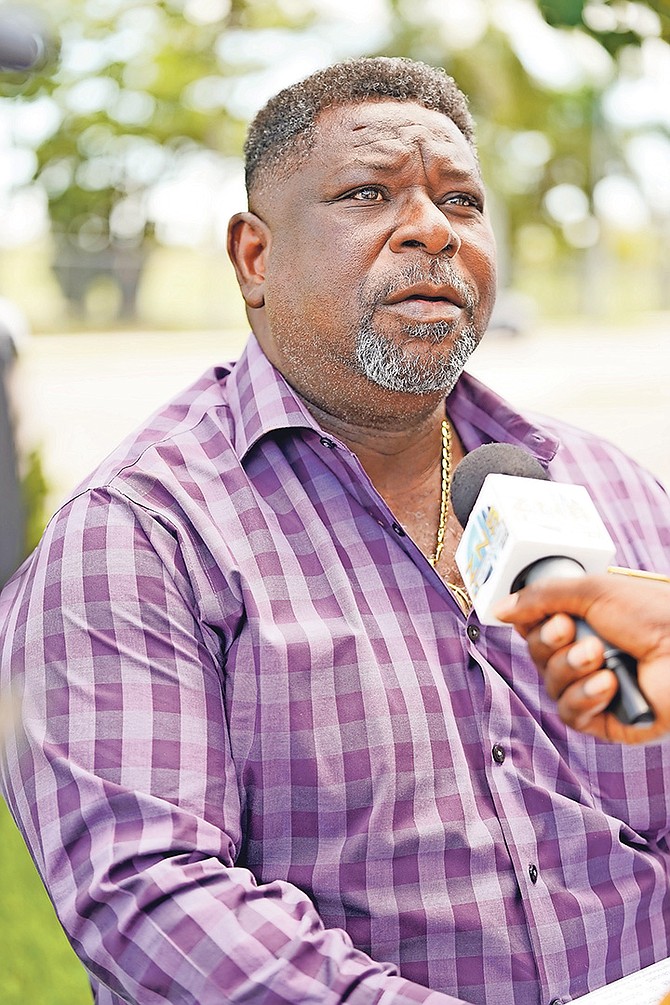 Bahamas Utilities Service and Allied Workers Union President Dwayne Woods. Photo: Terrel W. Carey Sr/Tribune Staff
Stories this photo appears in:

BAHAMAS Utilities Services and Allied Workers Union president Dwayne Woods yesterday told The Tribune he and his legal team would "study the law" after he was told by a Supreme Court judge that legal action over the suspension of his salary was not a union matter.

LABOUR Minister Dion Foulkes confirmed yesterday that he has signed the strike certificate for the Water and Sewerage Management Union — and therefore both Water and Sewerage Corporation unions are now in possession of strike certificates.