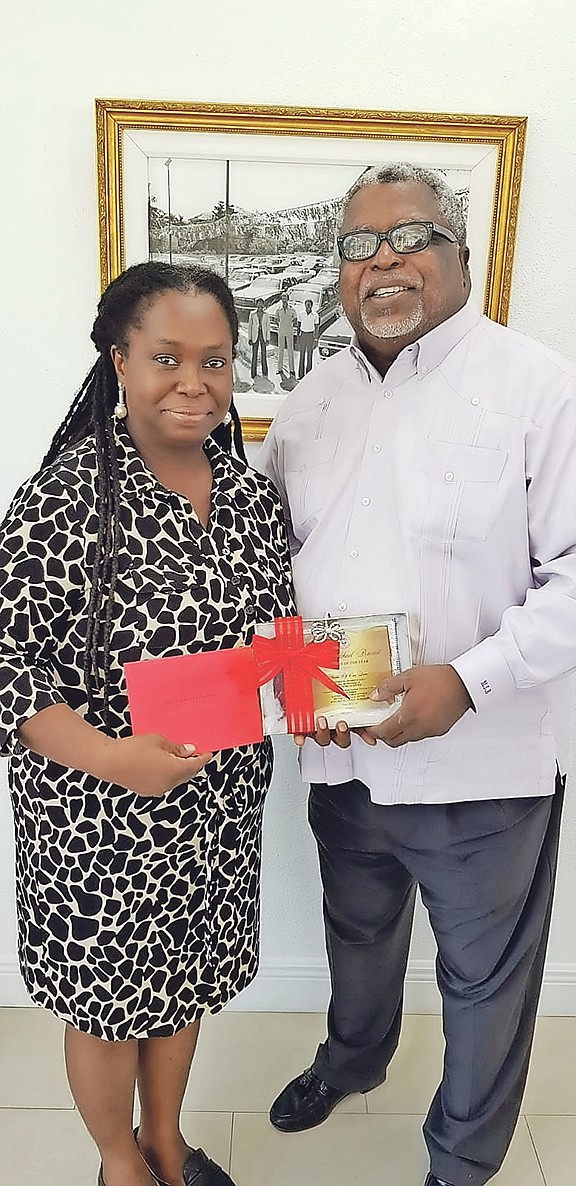 Sir Michael Barnett with St Augustines Alumni Association member Jannifer Thurston as he is set to be honoured with the Lighthouse Lifetime Achievement Award on October 26 at the British Colonial Hilton Hotel.
Stories this photo appears in:

SIR Michael Barnett is living proof that if you can see it, and if you believe it with all your heart, then you can achieve it. Lifetime goals are something to never give up on, despite any obstacles that may come your way. He stands as a testament to the fact that it is indeed possible. Now in his sixties, he is at the peak of his career and is still going strong.