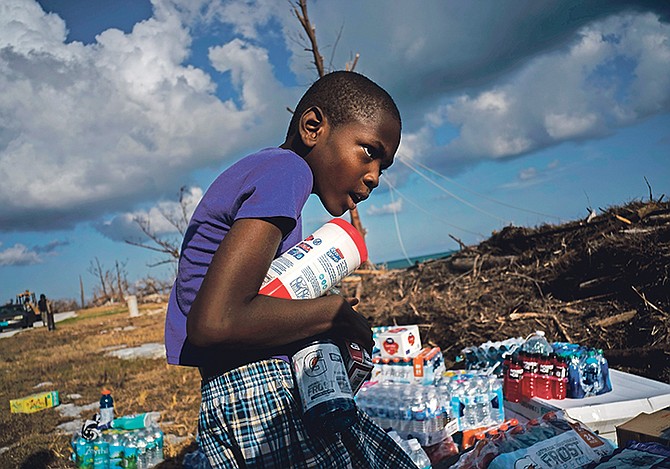 Ayfon Minus, aged eight, with donated food brought by helicopter from Freeport to High Rock, Grand Bahama, on September 10. But as children try to get back to normal, many are left without uniforms or equipment demanded of schools before they can get back to class. Photo: Ramon Espinosa/AP
Stories this photo appears in:

WE are consumed by our private lives. In many ways, we see our lives and experiences as synonymous with the Bahamian experience or the human experience.