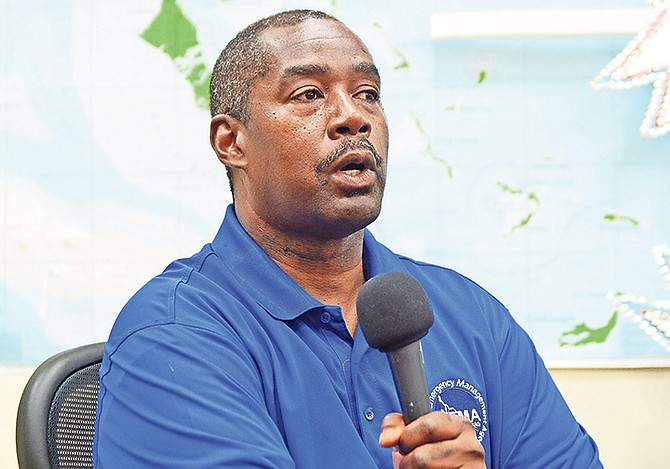 Captain Stephen Russell, NEMA director. Photo: Shawn Hanna/Tribune Staff
Stories this photo appears in:

NATIONAL Emergency Management Agency Director Captain Stephen Russell yesterday said officials are in the process of finalising a plan that would allow them to bury storm victims who are currently being held in a refrigerated trailer.Captain Russell

POLICE have recovered the remains of two unidentified bodies in Abaco, bringing the official death toll from Hurricane Dorian to 67.

JUST over $3m in monetary donations for Hurricane Dorian relief and recovery efforts have been received by the National Emergency Management Agency and deposited into its bank account, NEMA Director Captain Stephen Russell confirmed yesterday.