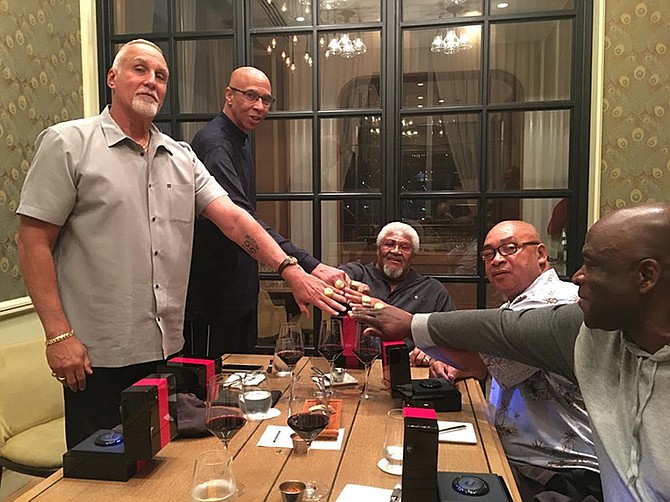 Jackson Five reunited (l-r) Roberto Gonzalez, Mychal Thompson, Coach Jake Caldwell, Osborne Lockhart and Charles Thompson all with their reunion rings.
Stories this photo appears in:

The year was 1973 – the glorious year of Independence for The Bahamas. There was a lot to be proud of. There was such a sense of pride in being Bahamian; having a flag of our own, a national anthem and a pledge. The people of The Bahamas were committed to moving forward, upward and onward together. Bahamians were making their presence felt in the world in many disciplines; among them - athletics.