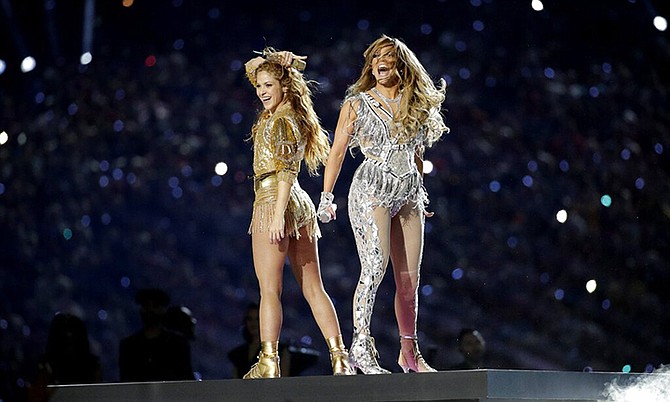 Shakira, left, and Jennifer Lopez perform during halftime of the NFL Super Bowl 54 football game between the Kansas City Chiefs and the San Francisco 49ers Sunday in Miami Gardens, Fla. (AP Photo/Patrick Semansky)
Stories this photo appears in:

Super Bowl LIV has come and gone, the Kansas Chiefs celebrating their win over the San Francisco 49ers. Conversation continues about the televised event with focus on at least four areas – the US president's tweet placing the team in the state of Kansas when it is actually in Missouri, boring commercials, Jay Z and Beyonce sitting during the national anthem - and the half-time show. As always, people have a lot to say about the latter. Shakira and Jennifer Lopez, Latina performers known for both singing and dancing, shared a stage for the first time.