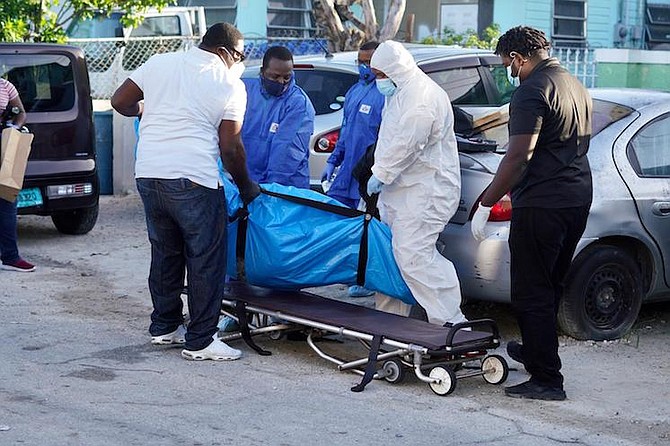 One of the bodies is removed from the scene. Photo: Terrel W Carey Sr/Tribune staff
Stories this photo appears in:

THE mother of a woman killed in a double homicide on Saturday has recalled the horrific moment when she discovered her dead daughter as "cold as ice" inside of a parked car on Ida Street.

Police are treating the deaths of a man and woman, whose bodies were found in a car on Saturday morning, as murder.