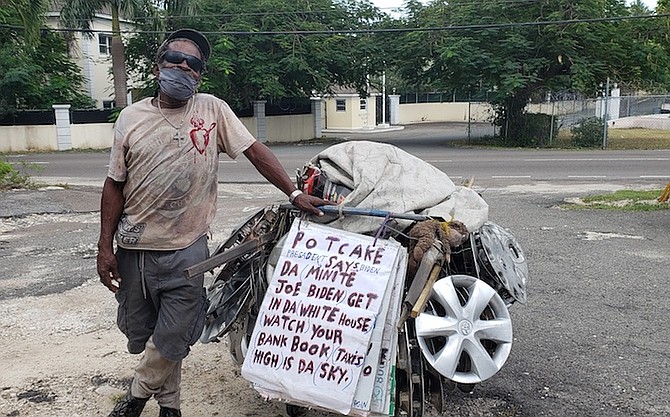 POTCAKE - real name Locksley Thompson - in his familiar pose on the street.
Stories this photo appears in:

If you live on the eastern side of New Providence or have reason to be there, you see a figure that's hard to ignore. He's about 5'8", sinewy, looks tough as nails and then some and oh, yes, he's dragging a oversized cart of some kind with hubcaps hanging off the side, a mashed up stuffed animal on the handlebar and a cardboard sign with his thought of the day on the back.