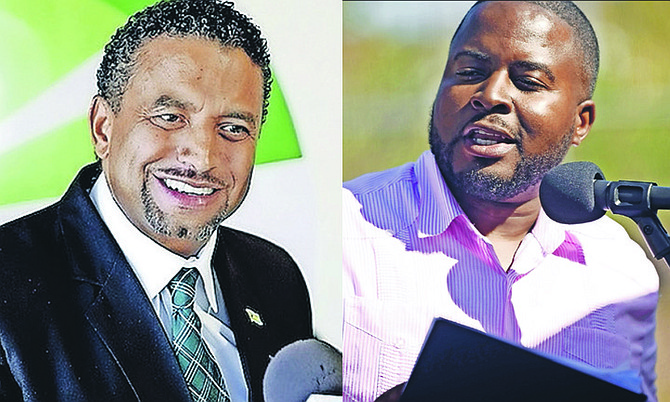 BRANVILLE MCCARTNEY, left, and Adrian Gibson MP.
Stories this photo appears in:

The DNA's former leader yesterday said the prime minister was "as quiet as a lamb" while slamming the "amazing" response to his law firm's action against the Water & Sewerage Corporation.

A NEW lawsuit alleges the Water and Sewerage Corporation refused to pay Halsbury Chambers legal fees for its work with delinquent customers after WSC Executive Chairman Adrian Gibson rejected the firm's advice about an unrelated defamation matter.