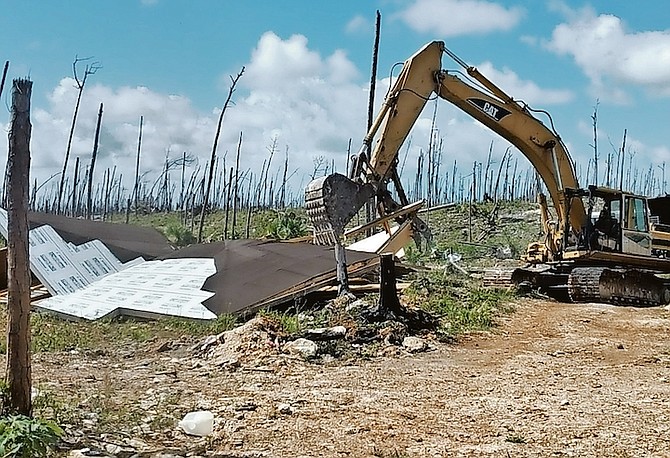 DEMOLITION work at The Farm in Abaco last weekend.
Stories this photo appears in:

SEVERAL of the homes occupied by the shanty town residents involved in a judicial review centred on the demolition of their communities were not constructed in compliance with the law and do not meet the standards outlined in the Building Regulations Act, according to Crown Attorney Kayla Green-Smith.

WORKS Minister Desmond Bannister has stressed the demolition of homes in the Farm shanty town in Abaco will be done with decency but said it is not his responsibility to take care of residents displaced by the destruction of their houses.

A HAITIAN man who survived Hurricane Dorian in 2019 says the demolition of his newly completed home in The Farm, Abaco, over the weekend has left him homeless and separated from his family-of-three, who are all now fearful of their future on the island.