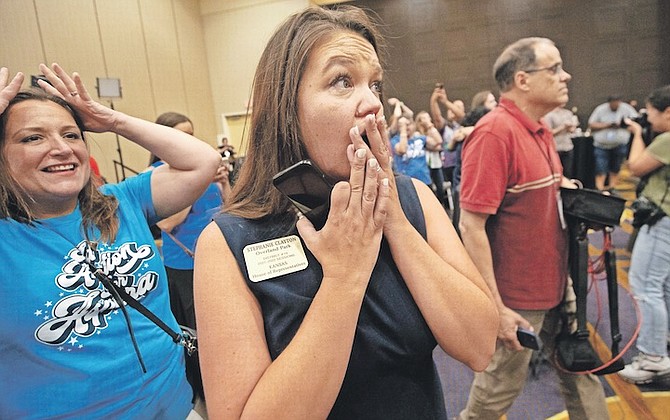 STATE Rep Stephanie Clayton, D-Overland Park, reacts on Tuesday at the Overland Park Convention Center in Kansas to election returns on an abortion referendum. Kansas voters on Tuesday protected the right to get an abortion in their state, rejecting a measure that would have allowed their Republican-controlled legislature to tighten abortion restrictions or ban it outright. Photo: Evert Nelson/The Topeka Capital-Journal via AP
Stories this photo appears in:

The notion of outside manipulation of American elections is now part of the contemporary political lexicon, thanks to the shenanigans of Vladimir Putin and Donald Trump's amateurish but successful 2016 presidential campaign.