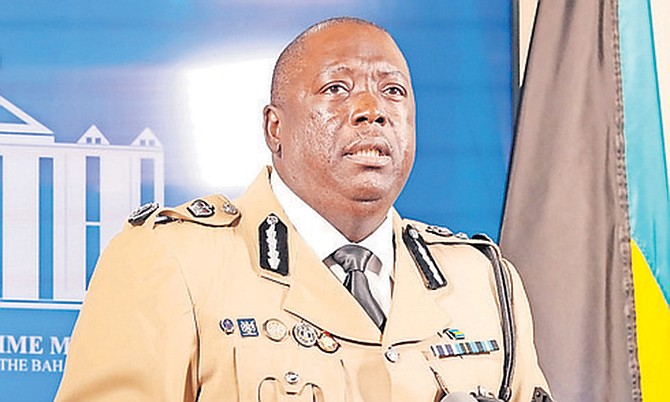 POLICE Commissioner Paul Rolle.
Stories this photo appears in:

THE Royal Bahamas Police Force has pinpointed three US states as points of origin for illegal guns that are turning up in The Bahamas.

DOMESTIC violence cases increased by 19 percent last year compared to 2020, Police Commissioner Paul Rolle revealed yesterday.

POLICE Commissioner Paul Rolle says the Royal Bahamas Police Force takes its relationship with the public seriously and stressed his commitment to remove the "warrior mentality" from officers as they interact with people.