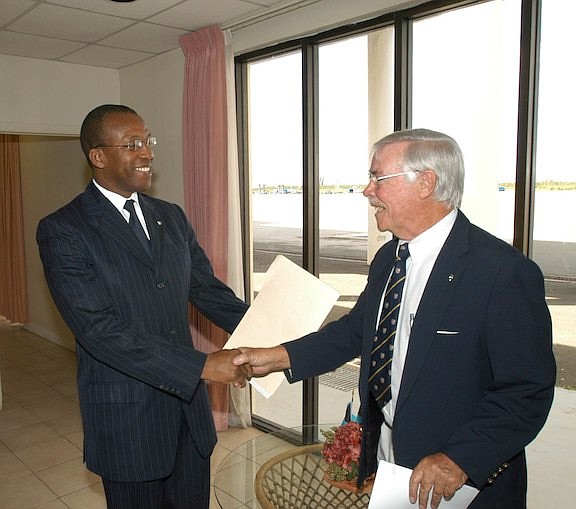 ALFRED SEARS, then Minister of Education, greeting Roger Kelty, the beloved educator who oversaw more than 1,000 students getting a higher education with the help of a Lyford Cay Foundation scholarship.
Stories this photo appears in:

I HAVE a $3 bill. It's Bahamian. I can't remember where or when I got it, but I always believed there was something special about it so I tucked it away in a small basket with other odds and ends in my daughter's room right next to a US $2 bill which I also cannot recall where or when I got it.