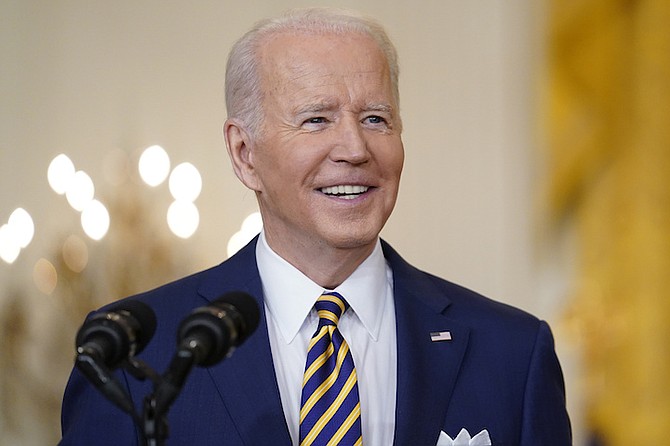 President Joe Biden in the White House yesterday.
Stories this photo appears in:

A nationally syndicated columnist was writing over the weekend about US President Joe Biden's sagging prospects, not only for re-election but for getting much of anything done for the rest of his current term. She mentioned in particular Biden's huge social welfare package, the Build Back Better bill.