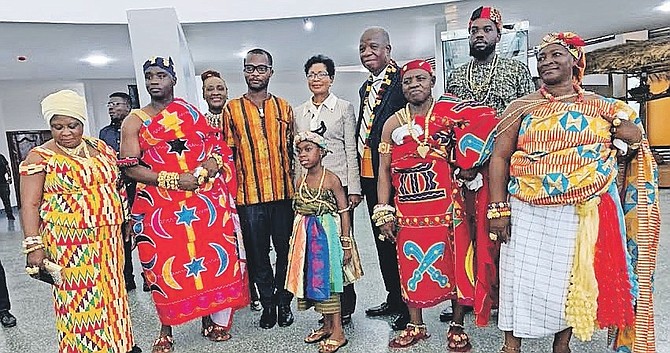 ANN MARIE DAVIS, centre, accompanied by businessman Andrew Wilson on her right, and in the back row, Angelique McKay on the left and Christopher Davis, right. They are greeted by a Ghanian entourage including: the Queen Mother of Akentenchie, the Divisional Chief of Agona, Ahanta Apemenyimheneba, and Nana Bozza IX.
Stories this photo appears in:

THE heart of a man who went on a quest to learn the origins of Junkanoo only to be crowned in the name of the king responsible for its origins, must be filled with unspeakable joy.