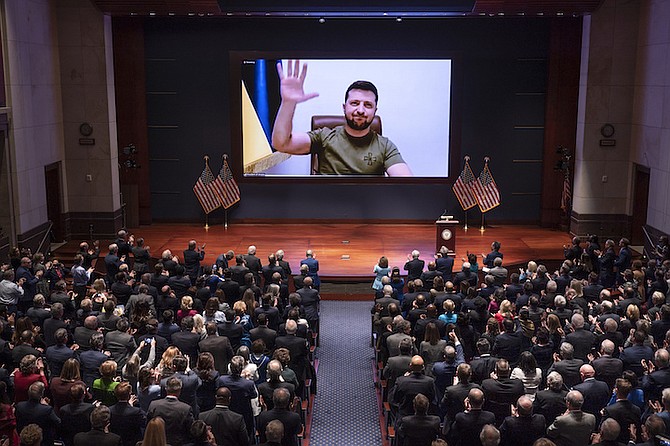 UKRAINIAN President Volodymyr Zelenskyy speaks to the U.S. Congress by video to plead for support as his country is besieged by Russian forces, at the Capitol in Washington, Wednesday.
(AP Photo/J. Scott Applewhite, Pool)
Stories this photo appears in:

ELAINE is a New Yorker who has travelled extensively and worked overseas, including in the Caribbean where she fell in love with The Bahamas. She is definitely "woke." To describe her as a fervently liberal anti-Trumper is a huge understatement.