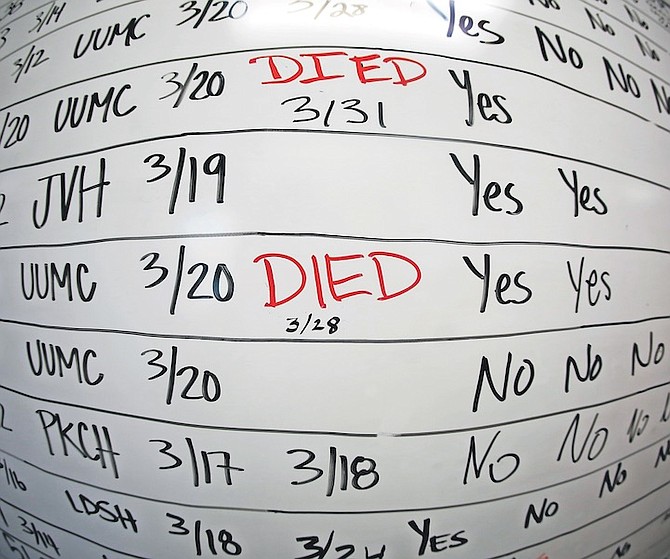 THIS May 13, 2020 photo made with a fisheye lens shows a list of the confirmed COVID-19 cases in Salt Lake County early in the coronavirus pandemic at the Salt Lake County Health Department, in Salt Lake
City. Health officials later moved to tracking the cases in an online database, but the white board remains in the office as a reminder of how quickly the coronavirus spread. Photo: Rick Bowmer/AP
Stories this photo appears in:

A FRIEND tested positive for COVID-19 last week. He had to take a test ahead of travel, and hadn't expected a positive result – but there it was. He was fully vaccinated, had the booster, and hadn't felt ill at all, but still somewhere along the way he picked up the virus. It was, in his case, almost an invisible illness.