MORE than 200 outstanding students were recognised with gifts of plaques, trophies and cheques for their achievements in the Bahamas General Certificate of Secondary Education (BGCSE) and Bahamas Junior Certificate (BJC) during the Ministry of Education's annual National Awards ceremony.

THE results of standardised exams like the BGCSE can only improve if teacher supervision improves, Bahamas Union of Teachers president Belinda Wilson said.
In The Tribune of August 28th Dr Ruthmae Sears of the University of South FLorida stated unequivocally in her Letter to the Editor that the BGCSE annual "national average" is "merely an illusion...a poorly defined construct."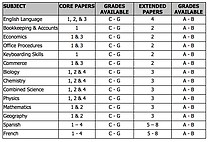 BGCSE SUBJECTS WITH CORE & EXTENDED COMPONENTS/OPTIONS.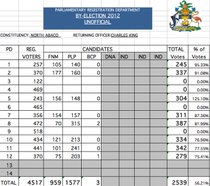 []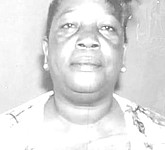 Mrs Priscilla Rose Miller, age 73 a life time resident of Lowe Sound, North Andros, The Bahamas, died at her daughter's resident in New Providence on Friday, 31st January, 2020. She is survived by Husband: Edwin Miller, 2daughters, Chantra Bowe, ...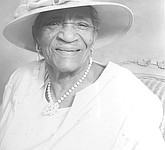 Funeral Service for Emily Bell Smith, 98 a resident of Malcom Road East and formally of the United Estates of San Salvador, will be held at Holy Family Catholic Church, Robinson and Claridge Road on Thursday August 1st, 2019 at ...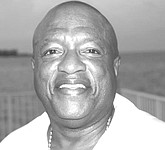 Dr. Cleveland Wilmore Eneas, Jr. Dr. Cleveland Wilmore Eneas, Jr (Fritzi) was born on May 4, 1943 to Dr. Cleveland W. Eneas Sr. and Muriel Frazier Eneas in Nashville, Tennessee. He moved to Nassau at the age of 4 with ...
Create search alert for "bgcse results"