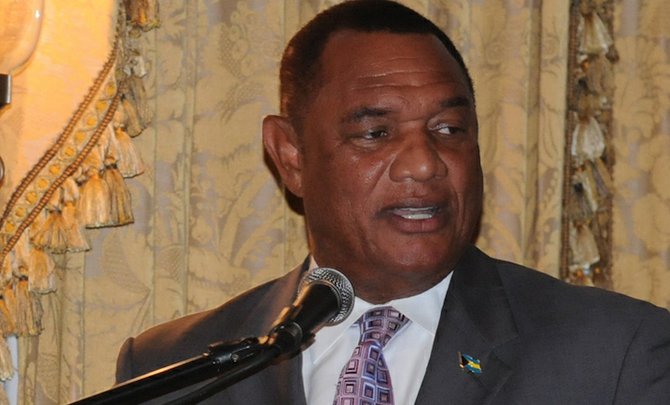 AS the Cuban detainee abuse controversy rages on and the murder rate continues to spiral, Prime Minister Perry Christie declined to answer any questions at his first public appearance in a week – explaining that he was "too tired".
The day after the FNM asked "Where is Mr Christie?" in reference to his silence on these and other pressing national issues, and the brother of an MP became one of nearly 20 people shot in the last two weeks, the Prime Minister said "No" when asked if he would take questions. "I'm tired," he explained, adding that he had to go home.
The Tribune tried to speak with Mr Christie following his delivery of a 45-minute lecture entitled "Contemporary Constitutionalism and the consent of the Governed" at the British Colonial Hilton last night.
The Tribune had hoped to put the following questions to the Prime Minister:

• Why are both the Defence Force and Immigration refusing to investigate a claim of rape at the Detention Centre?
• Would you commit to assuring an investigation takes place if the claims are forwarded to your office?
• Who is Foreign Affairs Minister Fred Mitchell referring to when he speaks of "enemies of the Bahamas"?
• Do these enemies include prominent US congressman Marco Rubio?
• Do you think this is language appropriate for a minister of your government to be using and do you support his sentiments?
• Do you support your Foreign Minister 100 per cent?
• What is your comment on the recent spate of murders?
• The PLP vowed to reduce crime if elected. A year and a half on, the murder rate is just two less than at this point in 2012, and attempted murders are up. Has the government failed to live up to its promises?
• How do you react to shooting of the brother of Bamboo Town MP Renward Wells, considering that police have suggested that most murder victims are criminals known to police?