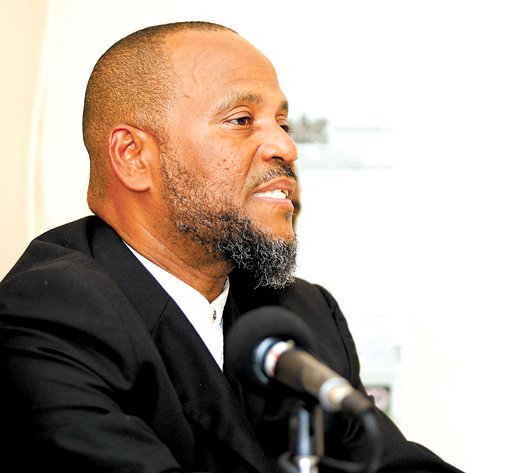 Rodney Moncur
Stories this photo appears in:

AN activist considers reports of prostitution occurring at Festival Place an "indictment" on the current government if investigations into the matter turn out to be true.

RODNEY Moncur is expected to have his "grossly indecent" picture-posting case forwarded to the Supreme Court today.

FORMER DNA candidate and self-proclaimed "grass-roots ombudsman", Rodney Moncur says he is still a Justice of the Peace – as confirmed by the Governor General – despite any controversy surrounding him.

ONE of the photographs whose publication on Facebook led to the arrest of Rodney Moncur has again been published online as Bahamians continue to protest over his treatment.

TRIBUNE readers hit out at both the police and the government following the arrest of activist Rodney Moncur, comparing the modern Bahamas to the restrictive Soviet Union.

Reports have reached The Tribune that Justice of the Peace and former DNA candidate Rodney Moncur has been taken into police custody for the second time in one week.

FORMER DNA candidate Rodney Moncur criticised the country's former and current leaders yesterday, claiming they neglected to do what was necessary to tackle illegal immigration.

I HARDLY know where to begin in rebuking Rodney Moncur, social activist and defeated Democratic National Alliance candidate for his misogynist comments last week regarding women and their reproductive choices.