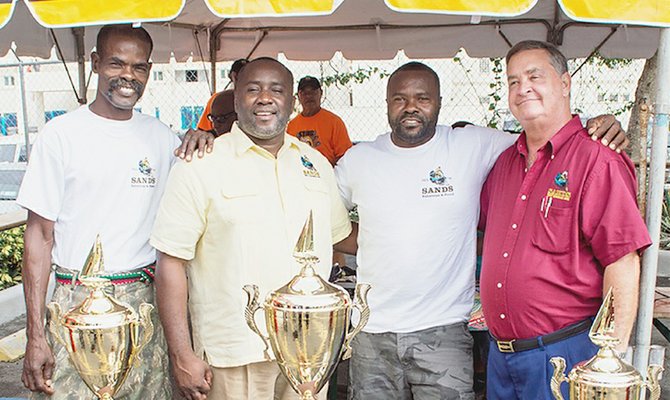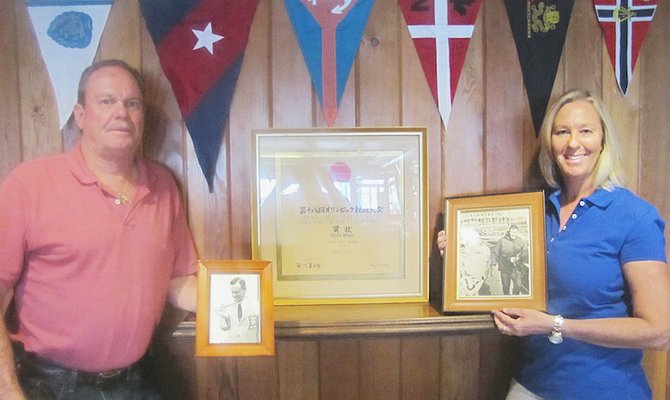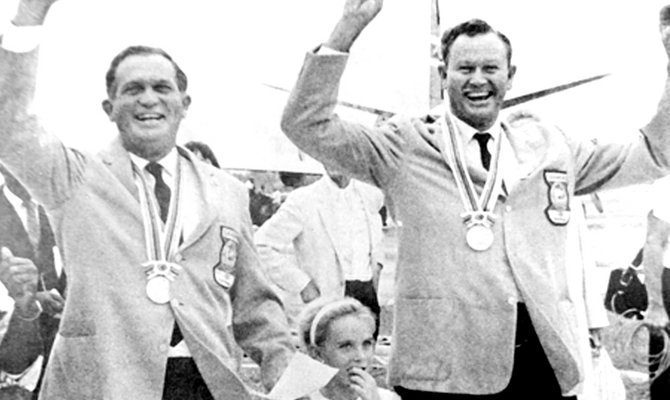 IT was 50 years ago that Sir Durward 'Sea Wolf' Knowles and Cecil Cooke brought international glory to the Bahamas with their gold medal performance at the 1964 Olympic Games in Tokyo, Japan. Yesterday, the memory was relived in the recognition by the Bahamas Government and the Bahamas Olympic Committee in a "Golden Anniversary" luncheon.

Durward Knowles wins first Olympic race in Star class

AFTER watching the recognition heaped upon her deceased father, Sandra Cooke said she intends to keep his memory alive by hosting the first Cecil Cooke Memorial Junior Regatta over the weekend of November 1-2 at the Nassau Yacht Club in Montagu Bay.
UP until the 1964 Olympic Games, Sir Durward 'Sea Wolf' Knowles and Cecil Cooke were a formidable crew. You named the event in Montagu Bay and they won.
THE Austin Knowles high school national championship softball classic will start tomorrow at the Banker's Field in the Blue Hills sporting complex.

In every sport, dynasties are developed with teams and athletes dominating the competition over a period of time. Since the inception of the Sands 'Man in the Boat' Championships three years ago, Clayton Bain has emerged as the "king of the sculling competition."

FROM the basketball court to the training room, Jimmy Mackey has found a new niche in life and he is hoping that his role as a certified National Academy of Sports Medicine (NASM) master trainer will be able to help more Bahamians to excel in all areas of their physical fitness.
FOR the second night in a row, mother nature took centre stage in the New Providence Softball Association's Carl 'Bang Bang' Johnson best-of-seven championship series.
BAHAMIAN tennis ace Christian Cargill is making his presence felt as a freshman and is having an immediate impact on the William and Mary Tribe men's tennis programme.

THE Bahamas Olympic Committee is expected to entertain more than 400 people in the Imperial Ballroom at Atlantis Paradise Island today as they honour Sir Durward 'Sea Wolf' Knowles and the late Cecil Cooke 50 years after they won their country's historic first Olympic gold medal.

AS he looks to relocate in an effort to perfect his Muay Thai craft, DC Pratt is set to make his trek to Thailand for the second time this year to undergo elite level training in the sport.

THE last unbeaten record in BAISS senior girls softball has fallen after the Queen's College Comets shocked St Augustine's College 11-7 yesterday.

THE Queen's College Comets made quick work of the Charles W Saunders Cougars yesterday thanks to a fine performance by starting pitcher Daalan Adderley. The Comets needed only three innings to tame the Cougars 14-4.

By BRENT STUBBS

In the words of his children, Sandra and Charles, the accolade for their father, the late Cecil Cooke, is long overdue.
Previous Next