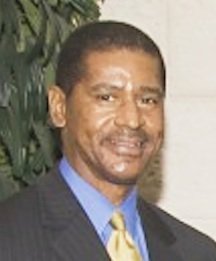 Julian Brown
Stories this photo appears in:

The prime minister has been urged by a local financial provider to "take the offensive and regain control of our domestic economy" by clearly differentiating it from the international sector.
The Bahamas must "embrace disruptive change" and not permit a minority to derail economic reforms that benefit the rest of society, a BISX-listed company's president argued yesterday.

A BISX-listed company has sprung to the stock exchange's defence by "vehemently rejecting" charges it is "useless", saying: "We are living proof that the system can work."Julian Brown, Benchmark (Bahamas) president and chief executive, told Tribune B

Liquidators for an alleged multi-million dollar 'Ponzi' fraud are threatening legal action to force a BISX-listed company to unwind, and return, a $5 million investment that accounts for 100 per cent of its preference share capital.

BISX-listed Benchmark (Bahamas) has been forced to "guarantee" its broker/dealer subsidiary will meet all financial obligations for "at least 12 months", after regulators expressed concern over whether it was a 'going concern'.
The $5 million investment in a BISX-listed firm's preference shares "is of considerable concern" to the liquidators of its largest client, who have warned that the deal will receive their "continued attention".

The chief executive of a BISX-listed company faces a grilling from liquidators investigating an alleged multinational fraud, who are seeking information on a series of multi-million dollar transactions involving his company.