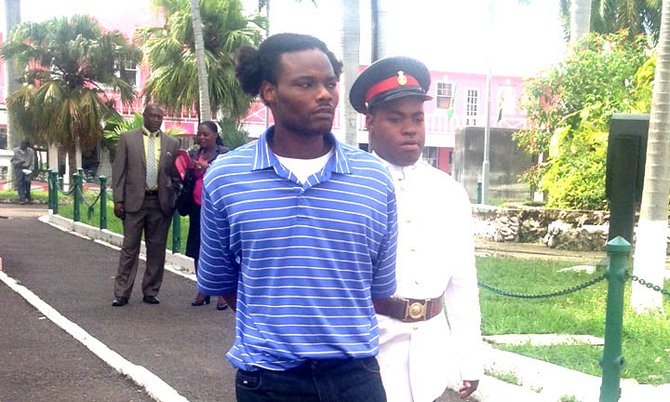 Oscar Ingraham outside court at a previous appearance
Stories this photo appears in:
A DOUBLE rapist challenging two convictions in the Court of Appeal will have to argue his own cases.
A JUDGE yesterday did not go along with Crown prosecutors' request that a double rapist, considered "a serial rapist" and a "danger to society", be given a life sentence.
Oscar Ingraham was sentenced today to 30 years imprisonment for two separate home invasions and rape of two women.